New Music/Movie Tuesday (10/23/07)
Tuesday, October 23, 2007
Yeah, bitches. So my main focus right now is getting tickets to the World Series - because i'm pretty die hard Sox fan... and... i'll route for the Rockies because Underdogs are always great (hello, upcoming movie)--- not so much focused on music - but i did give all these a listen-loo.
Grindhouse is out... when does DeathProof hit my local movie store? I love that ending...
I need to start actually buying some albums. I've been so lax lately - but it's fun to see what's out there. Now you can see, too..: (Bling! that's a smile sound effect for ya'all):
Angels and Airwaves - I-Empire
I think this isn't actually slated to come out until November 6th -- but this must be a UK date - and I'm going to do it now to get it out of the way :) Kind of annoyingly catchy beat. For some reason - that era that Blink 182 hit big - I lost interest and stopped loving that poppy (i almost said poopy), ska, punk sound... this continues down that path.
Black Dice - Load Blown
I think it may be manditory to like a band that names their album "Load Blown." You get what they claim: electronic experimental. Sounds like the opening to a better show. Long introductions - takes awhile to get to the point. I'm not patient today.
Blanche - Little Amber Bottles
Oh i love her. Surprise Surprise. Sami likes folk rock! This is more... old time melodic. Kind of country but not very twangy. But the banjo and cello kick ass (that's a bonafide sami review right there...). Oh yeah - and I could totally here "No Matter where you are" at the end of a Tarentino movie. YOU HEAR THAT QUENTIN!?
Cobra Starship - If the World Is Ending, We Are Throwing the Party
Coheed And Cambria - No World For Tomorrow
They're cobralicious. You will like them if you like that one band from Chicago with Pete Wentz...crap. what's their name. FALL OUT BOY!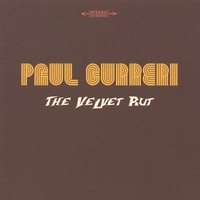 Paul Curreri - The Velvet Rut
What's it like to be in a rut of velvet? About as frustrating as it is that I often wander off into some philasophilcal thinking rather than telling you about this album? hahaha. Dark voice. Something I would have expected on my so-called life.
Dave Gahan - Hourglass
Wierd. I kind of like this. Dark Alternative with a bit of an electronic Edge. Kind of reminds me of Vast without Chanting. Maybe even a smidge bit of NIN. I'd drive around to this when i'm feeling white and moody. When i'm feeling white and moody.
Serj Tankian - Elect the Dead (System of a Down lead singer)
Thrash. THrash. Thrash. I do not support... because I have a headache. Oh no wait... it gets better... moody metal. You can tell...
Sole & the SkyRider Band - Sole & the SkyRider Band
Man i was going to give instant props because they're out of Flagstaff! Sounds like a watered-down immitation of Rage Against the Machine. Maybe it's weak production --- i'd have to see them live.
The Thrills - Teenager UK: released 07/23
Meh - lukewarm - tho the "the" bands have really grown on me. Something I'd see at the Hi Dive - and my last experience at the hi -dive wasn't pleasant... so i'm not drawing very fancy memories...
Carrie Underwood - Carnival Ride
Female version of Kelly Clarkson - Go American Idol. She's pretty - she can sing. You secretly like her. This is familiar of her last record - but a little less... dark reba. i hate reba.
U.S.S.A - The Spoils
A big, veritile pile of crap. is what this is. just sayin.
Ween - La Cucaracha
I like "Object" simple rock... no complicated mumbo jumbo.--- I don't like balloons (Sounds like Greatful Dead layered over spanish tracks) Ween is wierd -- but everyone loves them :) I love Spanish Ween. La Fiesta de la Cucaracha.
Labels: New Music Tuesday