Bizarre... but Working
Monday, November 5, 2007
I've been doing accupuncture for the last two months because I couldn't find anything else to help my headaches (if you want a recomendation ask me - they're CHEAP and awesome x 12). This is working - but I still have a setback once in awhile.
Normally, my girl can get rid of the headache on the spot. Today - I wasn't so lucky - So She punched in a few of these: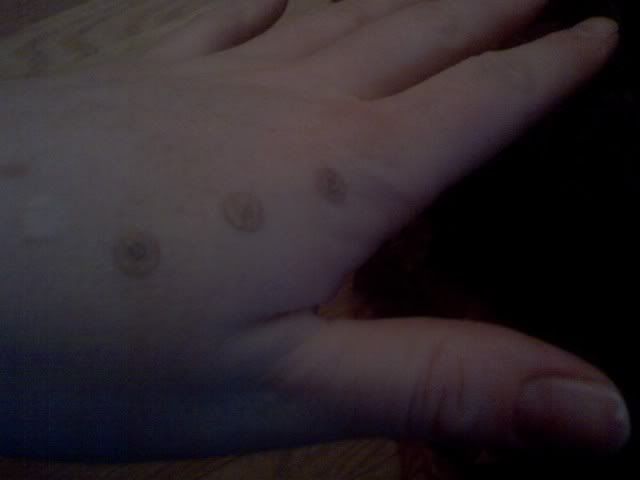 No. Those aren't ugly warts. They're mini tacks with a bandaid sticky top - the pushes into your acupressure points for headaches. I walked through Target pressing on them non-stop. I think everyone who passed was wondering what the hell my OCD was...
That being said - I guess you leave them on for a few days. I had a few on my feet as well but they busted off the minute I stood up.... berry sad.
But I do have a new space heater (yessssssss). And I'd love to share with you all that it is officially Christmas at Target (double YESSSSSSSS) - I almost bought flannel Snowmen sheets :) Oooh fur cute.
Labels: Random