Happy Birthday Bunny
Sunday, November 11, 2007
Today is my brother's 24th birthday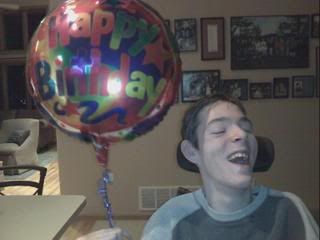 An extrordinary day, each year because this kid has been through hell and back about 8 times and still lives to smile about it - and spreads that positive attitude around to everyone that meets him.
I could sit here and write you this long story about why he's so amazing (you can kind of get this jist by viewing the
Hoyt Story
-- our family is very simliar - and Jake is very similar to Rick - save the running triathalons which is SO AMAZING). -- but it would never do him justice - and everyone who knows him would agree whole-heartedly.
All I can really say is that he is my bunny and I love him more than dinosaurs. Thanks for showing me what true love is all about.
Labels: Random