Music To My Ears!
Tuesday, November 6, 2007
I seriously polished off a 32 ounce box of Cookies and Cream (Light/LowFat) Ice cream in 3 days and Lost 3 pounds. Go Lien Genes!
It's a very light week on new music as well - so here we go (albiet very late!)
Dust Galaxy (Rob Garza of Thievery Corporation) - Dust Galaxy
:
Psychedelic / Funk / Electronica
Surprisingly not horrible. I heard Phish for some reason - and we all know how much I love Phish. I guess when paired with Psychedelic and Electronica, Dub is better thank Funk.... Stick to Thievery Corp.
Wyclef Jean - The Carnival II: Memoirs of an Immigrant
Hip Hop / R&B / Reggae
It's Wyclef. Need you Ask? He had me at Gone Til' November. He remains consistently delicious with every album. So yeah - you should listen - and yes you should like it. Done and.... DONE.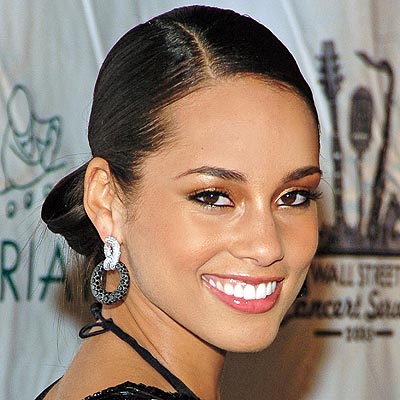 Alicia Keys - As I Am
R&B / Soul / Blues
I think this is slated for release in America next tuesday (11/13) but i have it on my list now - so i guess you get a week's early bird start. I Can't remember why I don't like her - but I don't for some reason or another --- I think it's more a personality thing that her music tho. Strong R&B beats - killer voice. Hell, I even like
her new duet with John Mayer
- I wouldn't actively go out and buy this tho because she irritates me. Go figure...
Sigur Ros - Hvarf/Heim
Visual
Yessssssssss. Sigur Ros = SOOO GOOD. I started listening back my sophomore year of college. Hello! Singing with sound. Kind of gives you room to interpret your own way and insert whatever words you think might fit. I have to imagine little icelandic children everywhere are cooing as they fall asleep to this beautiful music. Think... the most relaxing sound you've ever heard - stretched out on a sleeping bag on the floor under christmas lights. I'm sure most of you have heard of this --- if not - check them out. I promise you wil like.
Labels: New Music Tuesday