Oh, Dreams. I Love You Sometimes.
Monday, November 12, 2007
I slept extremely well last night - and woke refreshed, not beaten down - like I have felt over the last eight months or so.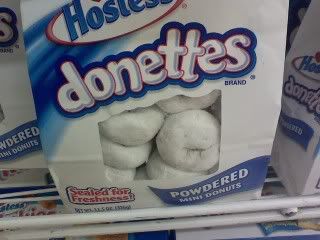 Between those hours of 1:30 and 8 - had the most pleasant dream of some new, fresh start with an adorable man that wasn't very 'my type,' but seemed to fit me perfectly to a tee. And cute as a button. Our first kiss was on a wrap-around couch while watching some movie. Someone offered up donuts and we both declined, but I ended up taking a bite anyway and smooched him full-on with white powdered donut all over my lips.
Intimate, no?
So this morning, I am craving that kiss... And that comradery. It's too bad I'm waiting til 2008, right? Where is this mystery man? Le Sigh.
I haven't gotten that stirred up over a guy for a long time. And my dreams have the tendancy of manifesting themselves into reality - so let's just hope this is one of those cases, shall we?
More later...
Labels: Random