A Letter to The Gap Corporation
Thursday, September 6, 2007
Raq:
Dear Gap,
Why do you still make pants like these: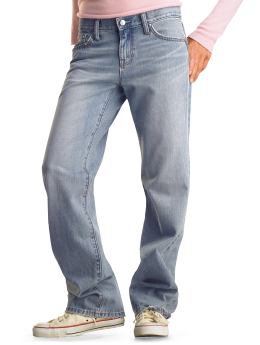 Sammath
: Seriously, Gap.
Raq:
And you know that girls' body is probably bangin'. And they make a model look like that!
Sami
: But it looks like a 15 year old boy body.
Raq:
:Yeah! A DORKY 15-year-old boy.
Think about it.
Heart, Raq & Sammath.
Labels: Fashion Concious Thursdays